Product Dimensions & Information
Dimensions
Folded with belly bar off (LxWxH): 54 x 23 x 47 cm
Folded with belly bar on (LxWxH): 57 x 23 x 47 cm
Frame width: 45.9cm
Seat back height: 45cm
Seat width: 33cm
Seat depth: 21.5cm
Seat height from ground: 47.5cm
Weights
Stroller: 6.9kg
Designed to grow with your child from birth, MILES is suitable for a newborn to the average Australian 5-year-old, up to 22kg in weight and complies with all Australian Safety Standards.
Stroller seat limit: 22kg
Basket limit: 5kg
High-tech aeroglide wheels provide extra cushioning without the punctures or maintenance required by air-tyres.
360-degree front swivel wheels allow a perfect turning circle and effortless manoeuvrability.
4-wheel suspension adds additional cushioning to uneven ground.
Stroller frame + seat + wheels + basket
Seat liner
Belly bar
Harness covers
Carry strap
Download a pdf of the MILES manual:
frequently asked questions
Can't find what you're looking for? Our team are ready to help! Contact us here
Absolutely! The MILES seat reclines flat making it perfectly safe for precious newborns. Fully recline the seat, buckle them in the harness and you're ready to travel with your newborn without any attachments required.
Bonus: With its extra tall seat, MILES is designed to grow with your child from newborn to toddler and can accommodate up to 22kg.
MILES is super compact, with the stroller frame, seat, canopy, wheels and basket weighing only 6.9kg!
Most carriers will allow it, however we recommend checking with your specific airline at the check-in desk as they each have different requirements for carry-on luggage.
Note: Damage incurred to your MILES stroller as a result of airline travel is not covered by our warranty. We recommend checking if your airline covers any potential damage incurred.
MILES is backed by our three-year warranty.

Seat: Durable, melange, polyester selected specifically to hide the dirt.
Seat Liner: GOTS certified organic cotton on one side and melange seat fabric on the other.
Basket: Super durable 600D polyester.
Leatherette: High-grade, vegan, PU.
Each production of our organic cotton fabric is Global Organic Textile Standard (GOTS) certified. GOTS is the world's leading textile processing standard when it comes to organic fibres. It defines high-level environmental criteria along the entire organic textiles supply chain and requires compliance with social criteria.
Your MILES stroller comes with the following:
Stroller frame + canopy + seat + wheels + basket
Organic cotton seat liner
Belly bar
Harness covers
Carry strap
You can purchase additional accessories for your MILES including:
Rain cover
Snug pouch (winter sleeping bag)
Lambswool seat liner
We offer a 9-month free returns policy. This allows you to buy with confidence, and set up and test drive your MILES in the comfort of your home. If it's not the right fit for your family send it back to us, no questions asked. Learn more about our returns policy here.
Orders are dispatched from our Melbourne-based warehouse within 1-2 business days. Once shipped, you will receive a tracking number for Australia Post allowing you to keep up to date with your parcel's whereabouts. We use the Parcel Post service, for current delivery estimates click here.

miles virtual demonstration
Watch a MILES demo now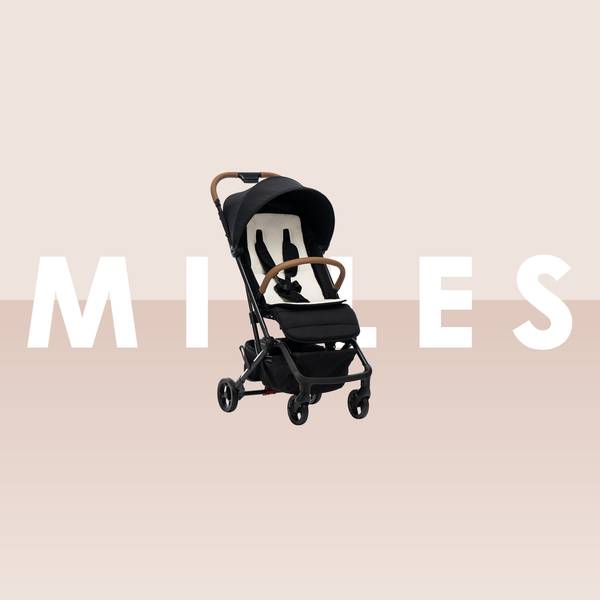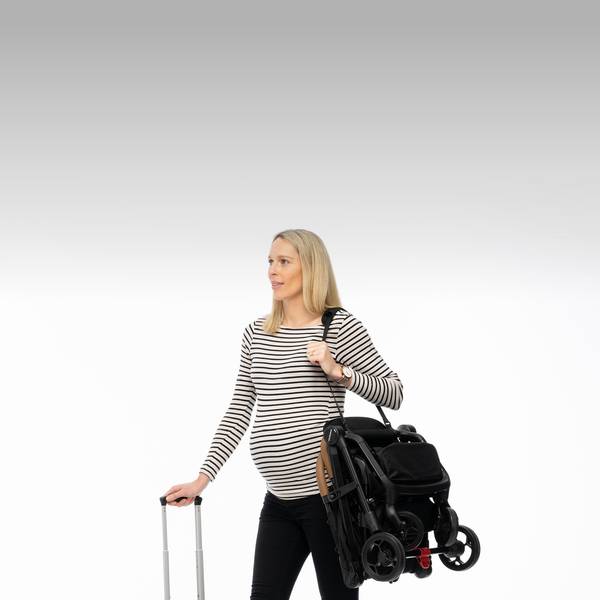 Watch our comprehensive demonstration
Australia's favourite award winning prams.
With thousands of 5-star reviews and multiple industry awards, our products are full of features designed to make parenting easy.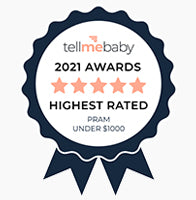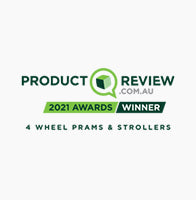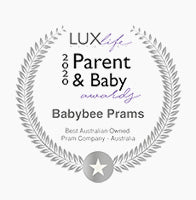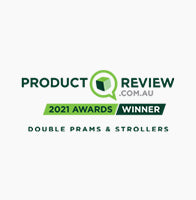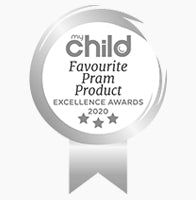 Australian Owned & Operated

9 month risk free returns

Local customer care team

3 year warranty

Multi-award winning

Essential accessories included
Your Ultimate Lightweight Travel Companion
Whether you're making a quick dash to the local grocery store or exploring the bustling markets of Hong Kong, MILES is your go-to stroller for effortless adventures.
for home or away
Global Adventures, Local Convenience
Our compact, lightweight design means MILES is perfect for everyday errands as well as international getaways.
One-Second Fold
Fold & Go in a Flash
Our ergonomically designed, one-hand, one-second fold is a game-changer for busy parents on the go.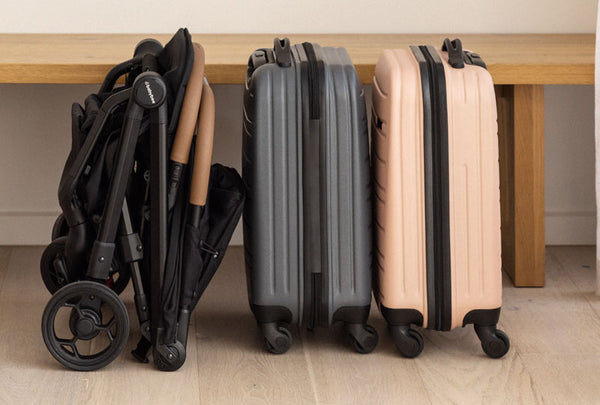 Lighter Than Air
lightweight, compact, easy
At just 6.9kg, MILES can be easily popped into the car or stowed in overhead lockers on planes, making travel a breeze.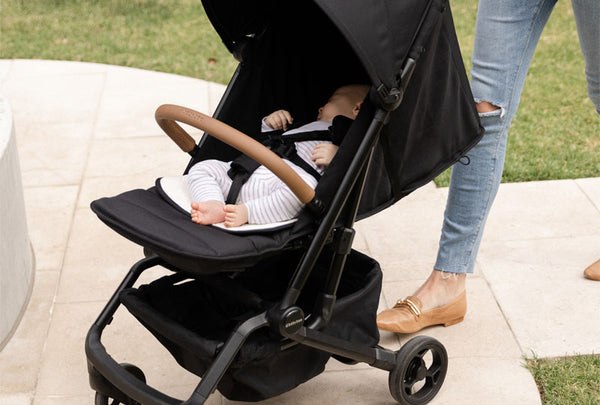 From Newborn to 5 Years
With a flat-lay, extra tall seat
With an extra tall seatback and a fully flat recline, MILES is safe and suitable for newborns and can accommodate children up to 5 years old or 22kg.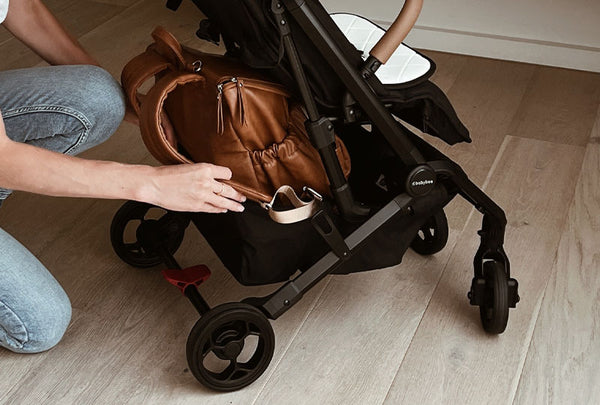 Spacious & Easy-to-Access Basket
Your On-the-Go Storage Solution
A larger basket compared to many travel strollers, providing ample storage for all your essentials.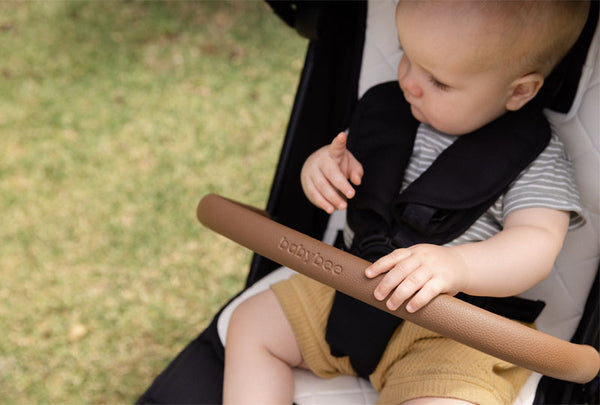 Organic Comfort
Included in the box
Each stroller comes with a GOTS certified organic cotton seat liner, offering your little one the ultimate in comfort.
Quality Guaranteed
designed to go the distance
Your peace of mind is our priority. That's why MILES is backed by a 3-year warranty, ensuring a safe and sturdy design crafted from quality materials.
a pram that thinks for you
smarter design features
Ingeniously engineered with busy parents in mind, MILES is packed with smart features to make everyday adventures effortless.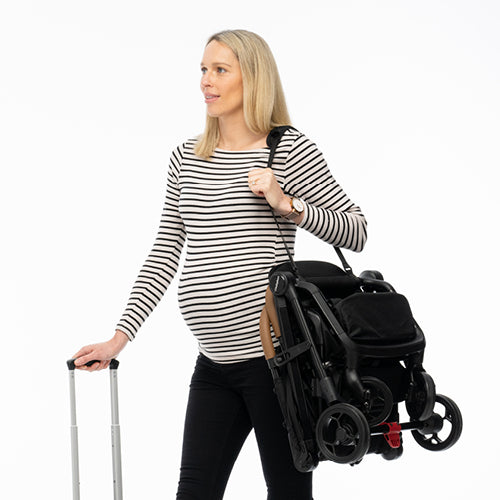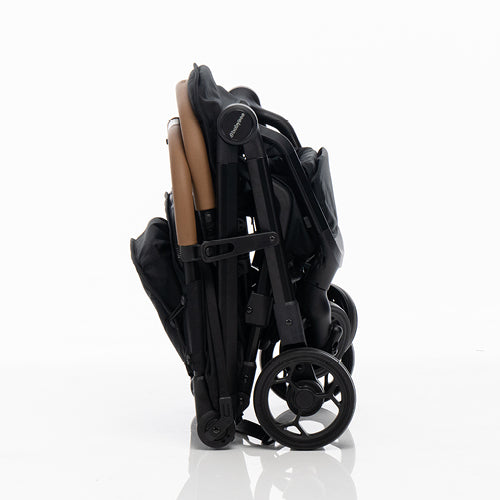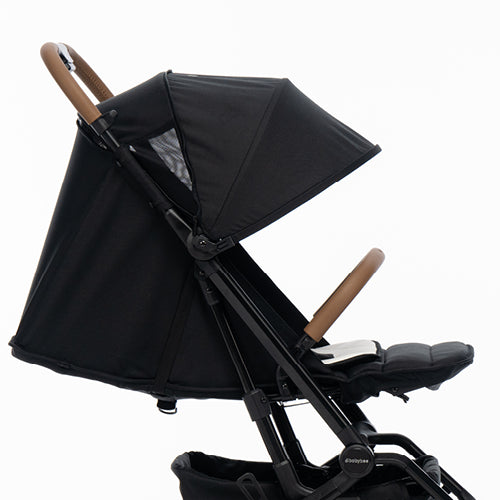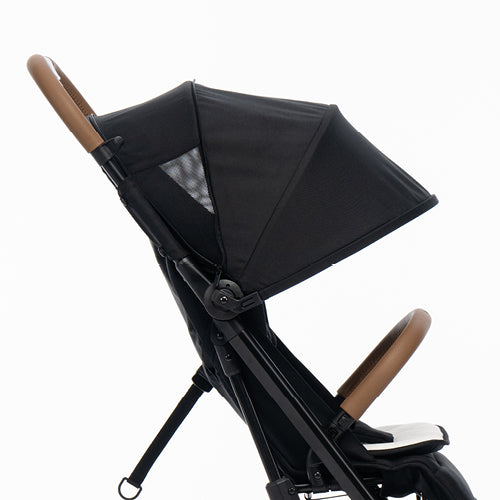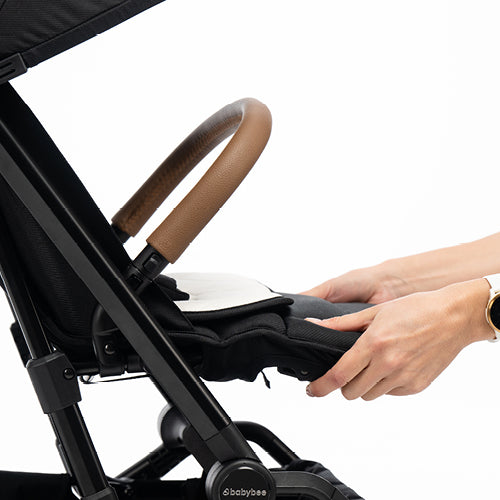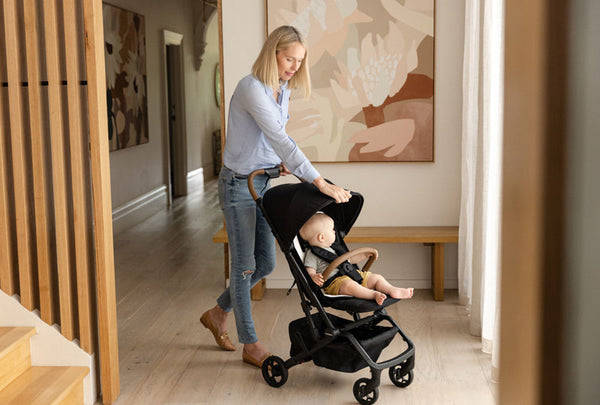 try at home with 9-month free returns
no risk. all reward.
Shop with confidence. Unbox and test-drive your new MILES at home. If it's not the perfect pram for you, simply return it, no questions asked
Return policy
want more?
accessorise your miles