product details & information
Dimensions
Total dimensions: 116cm W X 60cm H
Top play mat: 90cm diameter
Base mat: 116cm diameter
Activity pole set
Base mat
Top quilted play mat
5 beautiful sensory toys
Base mat:
Hand wash only.
Do not wring the edge as this will deform the filling inside. Gently squeeze out excess water once washed. If the edge has lost shape during washing, mould it back into shape with your hands.
Air dry flat in the shade to prevent it losing shape and make sure it is completely dry before the next use.
Do not tumble dry, do not iron, do not bleach and do not dry clean.


Top Play Mat:
Cold, gentle machine wash.
Air dry flat in the shade.
Do not tumble dry, do not iron, do not bleach and do not dry clean.
Ensure the play mat is completely dry before next use.
Sensory Toys:
Gentle hand wash each toy when required.
Do not wring.
Air dry in the shade.
Do not tumble dry, do not iron, do not bleach,
do not dry clean.
Ensure each toy is completely dry before next use.
Activity poles:
Wipe clean with a damp cloth as soon as any accidents occur.
Ensure the activity poles are completely dry before
next use.
Download a pdf of the OLLIE manual:
Frequently asked questions
Can't find what you're looking for? Our team are ready to help! Contact us here.
There is no specific rule about when you need to stop using OLLIE, it will depend on your bub and what entertains them. With the ability to remove the activity poles and use as a play mat only, OLLIE is safe to use for as long as your baby loves it.

Yes! OLLIE can be used with or without the activity poles when in play. Safely store these away when not in use.

Yes! OLLIE can safely be used from newborn with supervision.

OLLIE should be stored with the toys and activity poles removed from the base mat. The top quilted mat can be folded and stored away, whereas the base mat is best stored flat to prevent any deforming to the outer edge.

Yes, the toys can be removed and replaced with others, specifically suitable and safe for babies if you so wish.

Ollie complies with AS/NZS ISO 8124-1: 2019; AS/NZS ISO 8124-2: 2016 and AS/NZS ISO 8124-3: 2021.

Australian Owned & Operated

9 month risk free returns

Local customer care team

3 year warranty

Multi-award winning

Essential accessories included
encourage growth and exploration
The OLLIE play gym is a beautifully designed safe and comfortable space for your little one to play, explore and get much-needed tummy time.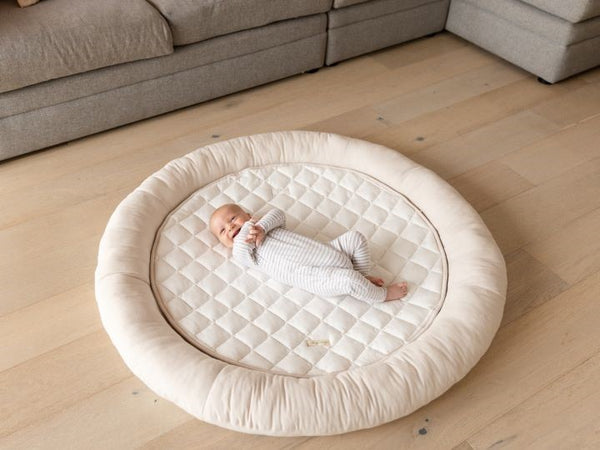 Larger mat size
Room to move
As baby grows, so does their ability to move and with that, the need for more space. With one of the largest mats on the market, OLLIE is a calm and roomy space for your baby to move around.
more ways to play
multiple attachment points
While bub is lying on their back, the OLLIE sensory toys are suspended above. When they need an extra bit of encouragement during tummy time, the sensory toys can be fastened within reach to the base of the mat creating even more ways to play.
Luxurious Comfort
Soft on delicate skin
A reversible luxe linen-cotton blend fabric, quilted for softer play and gentle on your baby's skin.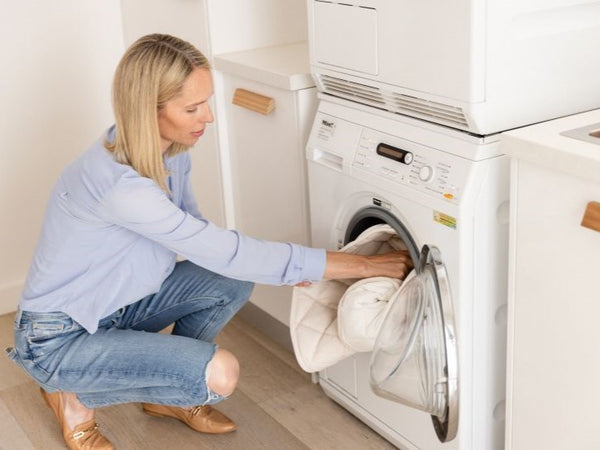 Easy to clean
machine washable playmat
A removable top-play mat that can be popped in the washing machine and a wipe-down base layer, making recovery from life's little accidents a little easier.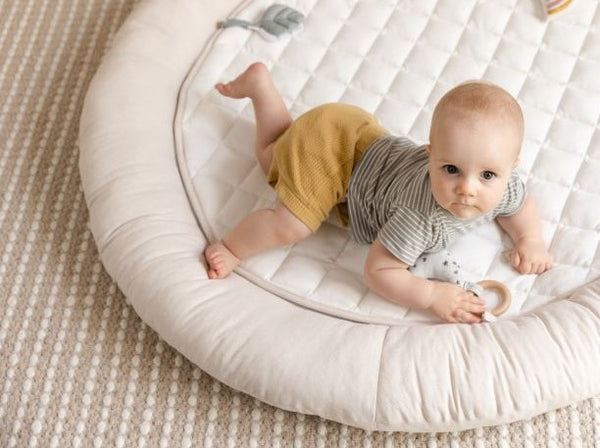 supportive boundary for safe play
soft, raised outer edge
OLLIE's soft raised outer edge provides a secure boundary that supports and contains your baby during play, rolling, and tummy time, ensuring a safe and supportive environment.
Effortlessly Portable
One-handed ease
An easy solution when making your way around the home, just pick up and go.
engineered to be easy
smarter design features
OLLIE has been designed and engineered to simplify life with a baby, ensuring that each feature contributes to a more convenient and comforting experience for both parent and baby.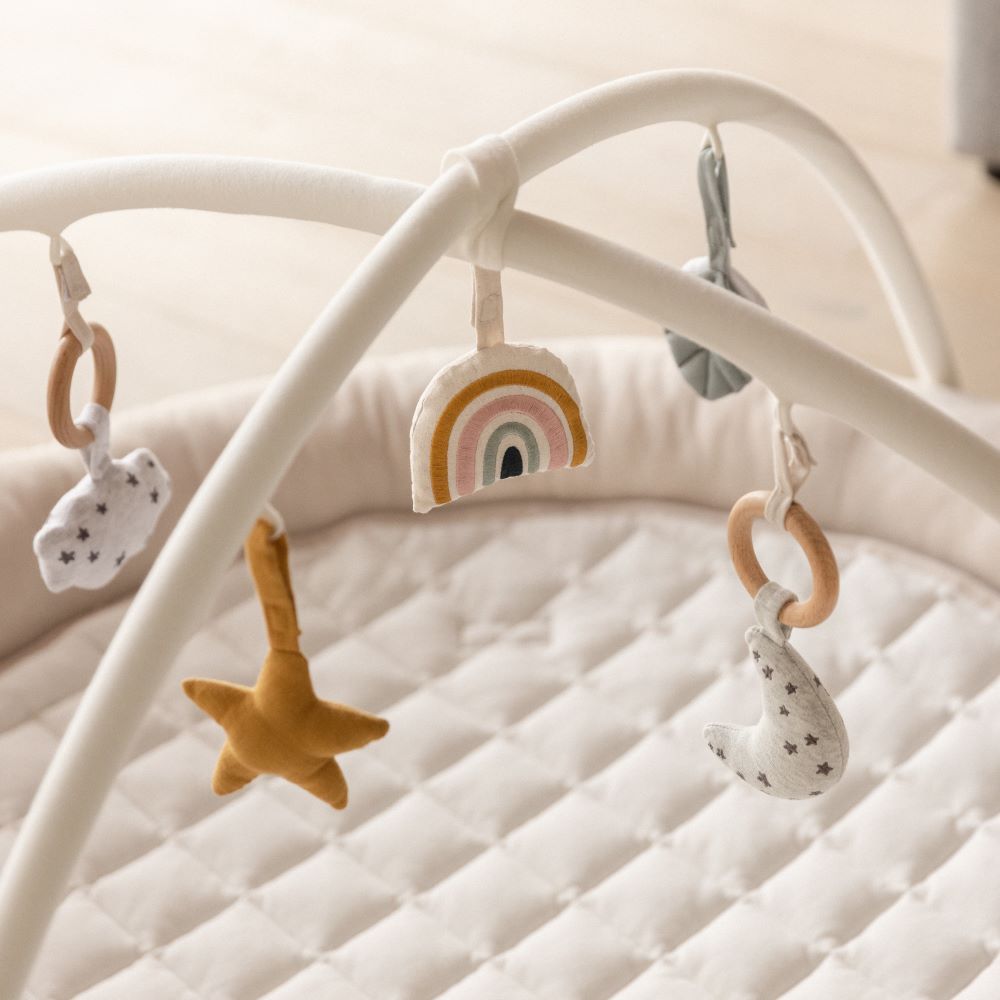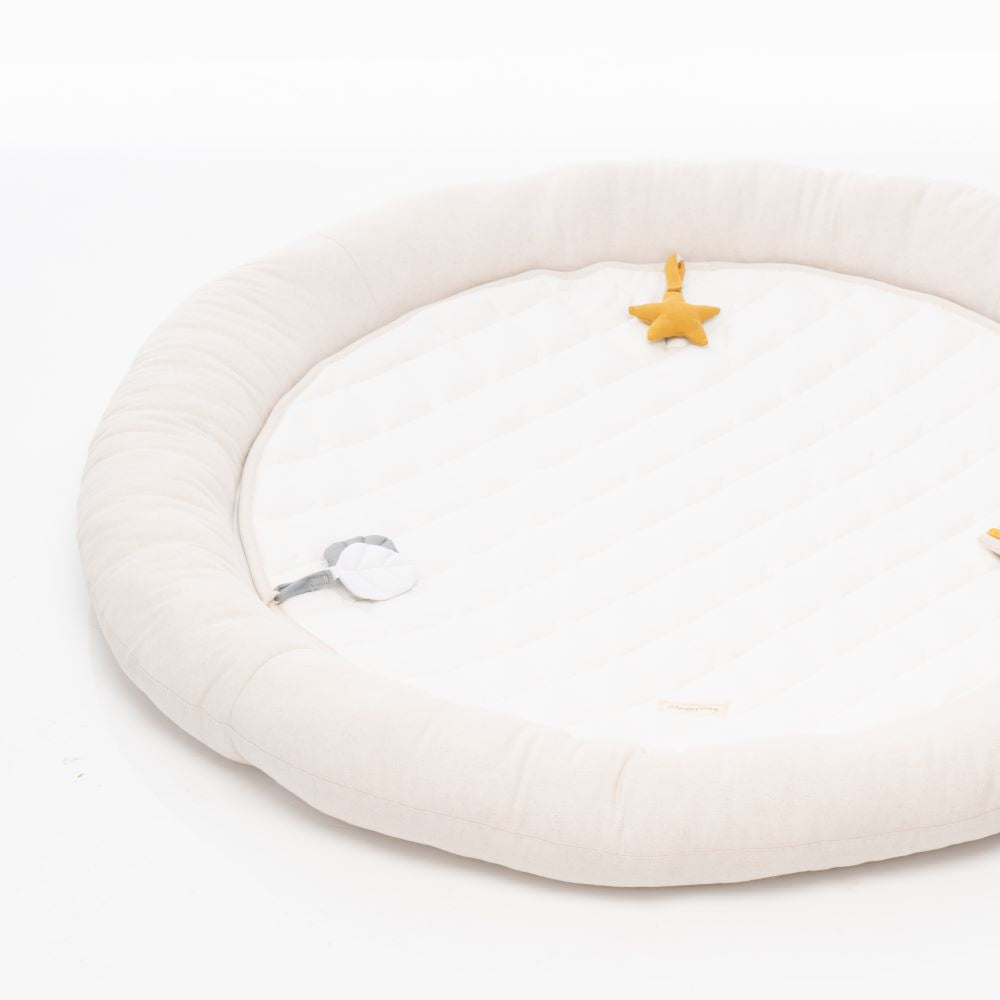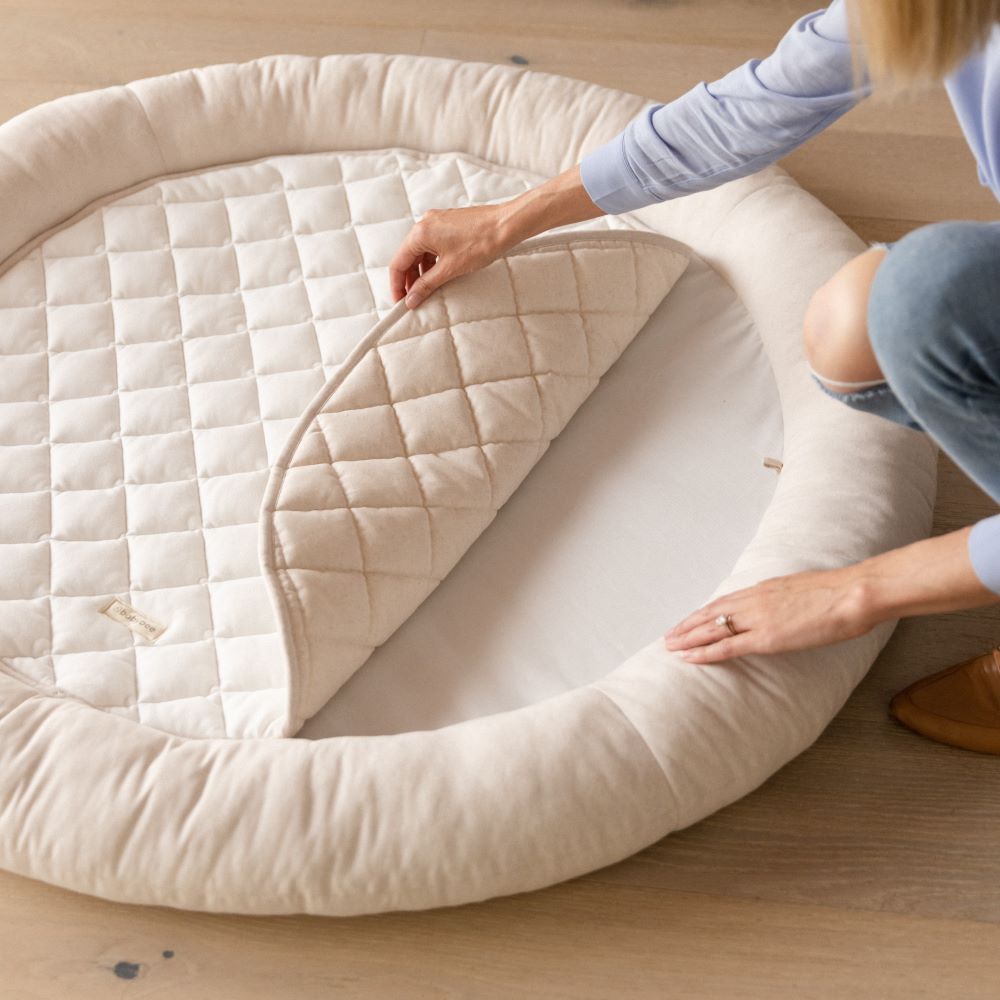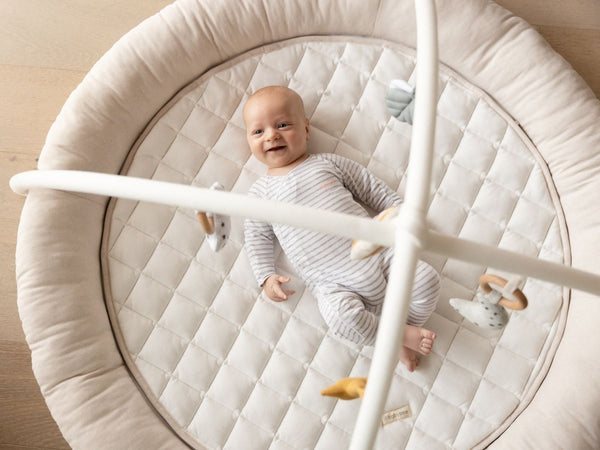 try at home with 9-month free returns
no risk. all reward.
Shop with confidence. Set your new OLLIE up at home. If it's not the perfect fit for your family, simply box it up and send it back for a full refund.
return policy
bundle and save
Save on car capsules and our Baby Essentials range when purchased with a full sized pram.