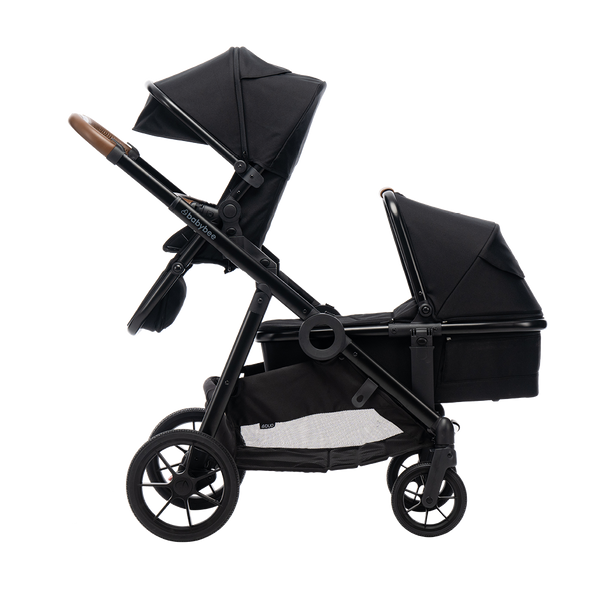 product details & information
frequently asked questions
Can't find what you're looking for? Our team are ready to help! Contact us here
Have a look at the configurations tab at the top of this page to view all DUO3 configurations.
While we are confident the DUO3 fits most car boots, wee recommend measuring the folded dimensions below against the dimensions of your boot.
Dimensions (L x W x H)
Folded (seat on): 91.5cm x 59cm x 40cm
Folded (seat off): 91.5cm x 59cm x 32.5cm
Bassinet: 81 x 38.5cm x 59cm (top of canopy)
Our single model ROVER (bassinet & stroller set) has the following features:
This option is lighter and more compact than the DUO3.
The seat is slightly deeper so a tad more spacious for larger kids.
You cannot add a second seat though, instead, you'd attach the toddler board which allows a 2+ year old to stand on and roll along behind.
Some parents want to avoid pushing over 50kg worth of kids, stroller and gear at all costs so having the flexibility of the toddler board may appeal to you.
Here's a detailed demo video of the ROVER
Our single to double model DUO3 (bassinet & stroller set) differs from the ROVER in a number of ways:
Slightly heavier and bigger to be able to accommodate up to 50kg in double mode!
This converts from a single to a proper double (not just adding a tiny rumble seat) so you have a huge amount of configurations available to you.
Larger wheels so handles off-road conditions slightly better.
Here's a detailed demo video of the DUO2 (DUO3 demo video coming soon)
Both DUO3 and LUNA strollers can accommodate 2 children. Here are a few reasons why you may select one over the other:
DUO3 - tandem double
Can be used as a single or a double so great for growing families.
Not as wide, so easier to walk through crowded footpaths, checkouts and tight spaces.
Can be used with 2x car capsules, 2x bassinets, 2x seats or any combination of these.
Seats can face forward, parent facing or facing each other.
Can be folded with one seat on (the other seat or bassinet needs to be removed).
LUNA - side by side double
Considered better for twins as both have the same view and both are within reach.
Not as long as tandems so are slightly more easy to manoeuvre and don't feel as heavy to push.
Folds in one piece so takes up less boot space.
We've also got a great video comparing LUNA with our DUO2 model that you can watch here.
Our pram bassinets are not tested for overnight safe sleeping practices and we recommend you monitor your little one regularly while napping in their pram.
There are currently no Safety Standards for bassinet safe sleeping in Australia. Some companies will state compliance with an international standard however we have been advised by industry experts (Red Nose and INPAA) that they would never approve a pram bassinet as a safe sleeping environment which is why we continue to encourage regular monitoring.
Pram bassinets are much narrower than sleeping bassinets and even with mesh sides that are breathable, when a babies nose presses up against the mesh it can block their nose causing a suffocation risk (note: babies breathe almost exclusively through their noses until at least 4 months of age).
Red Nose have more information on safe sleeping practices here.
The connection points where the bassinet/seat attaches to the frame are different in both size and shape between the ROVER and DUO models. This means that the ROVER seat or bassinet cannot be used on the DUO frame. Similarly, the DUO3 bassinet and seat cannot be used on the ROVER frame.
Have a look in the hidden pocket behind the footrest. You'll find a zip to open it and inside should be the seat cover. Our designers thought it would be the perfect place for storage and to ensure you've always got it close by.
Watch a DUO3 Demo
Setting up your DUO3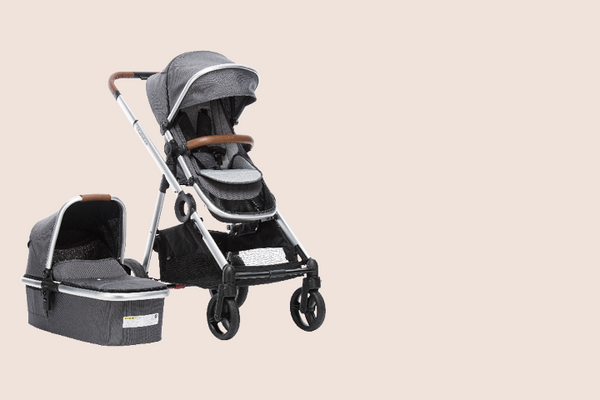 duo3 configurations
With over 30 configurations, the duo3 has been designed to fit your unique family.
single mode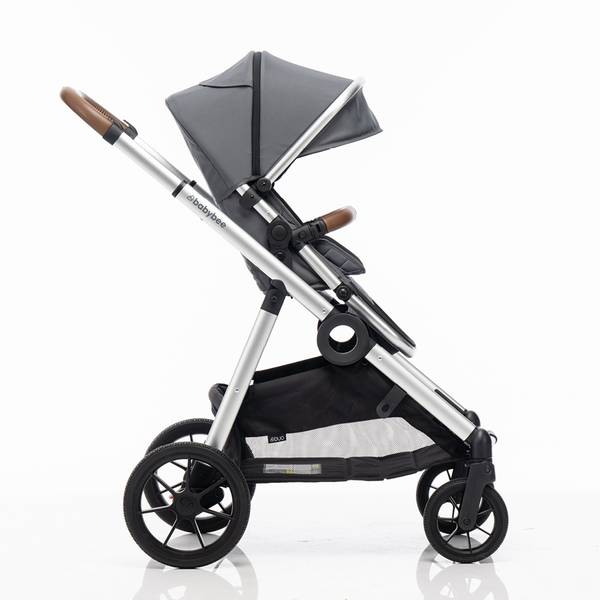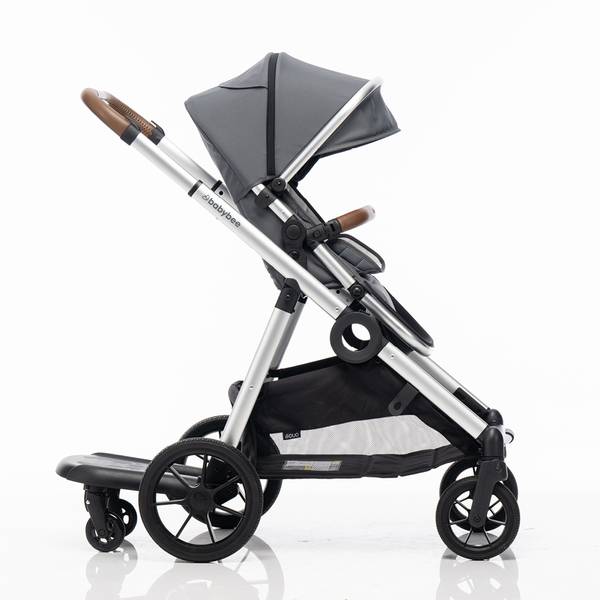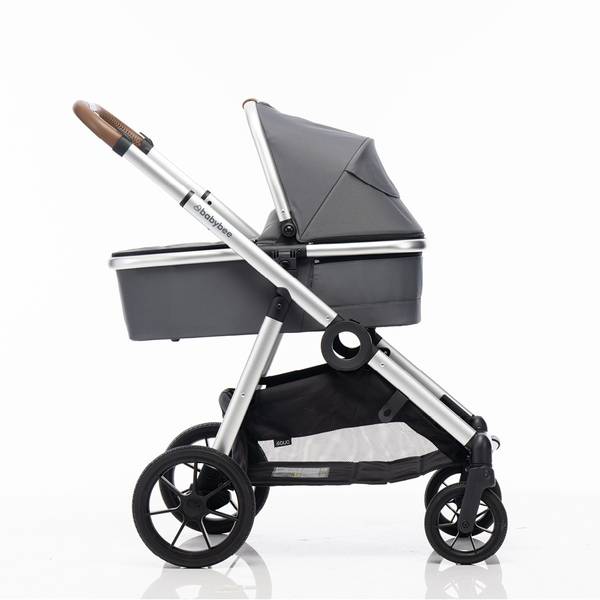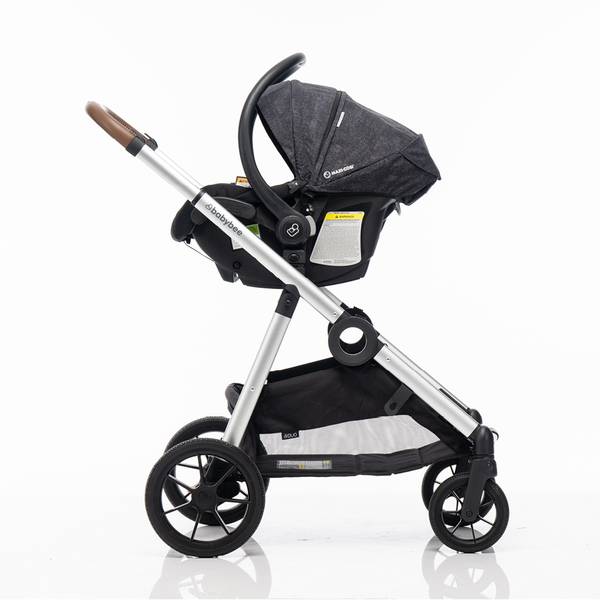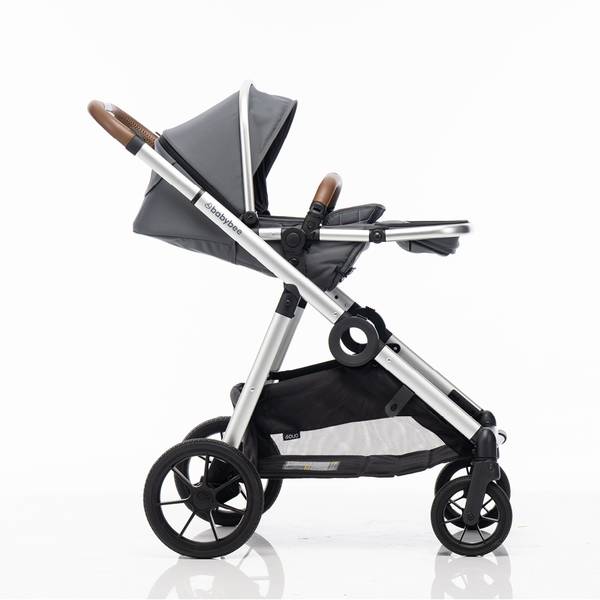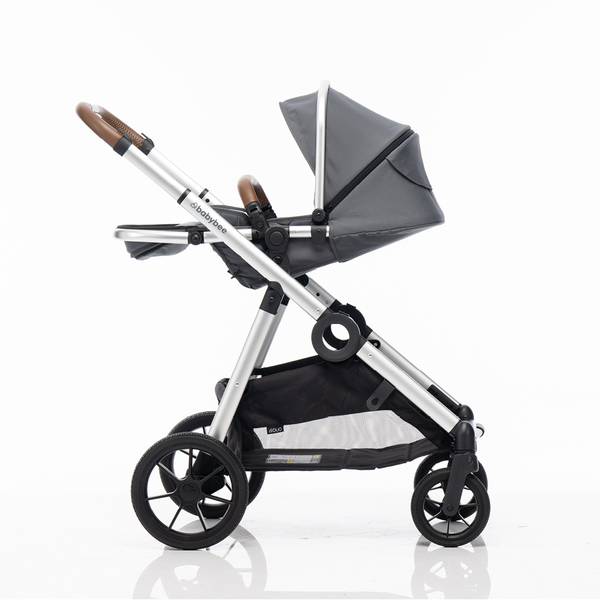 seat & bassinet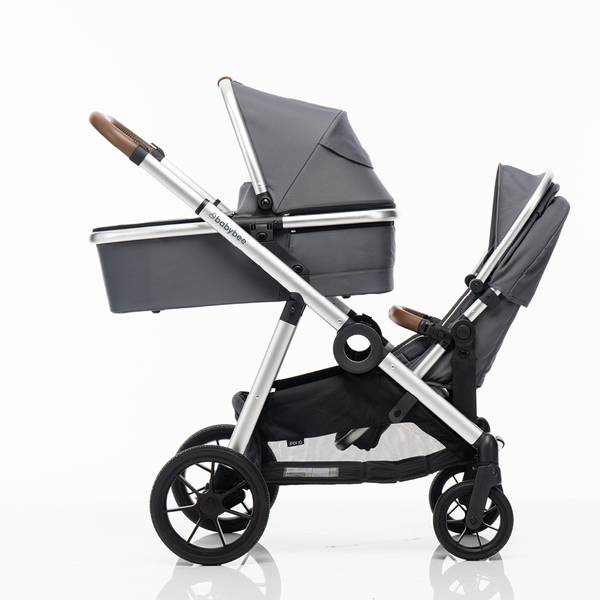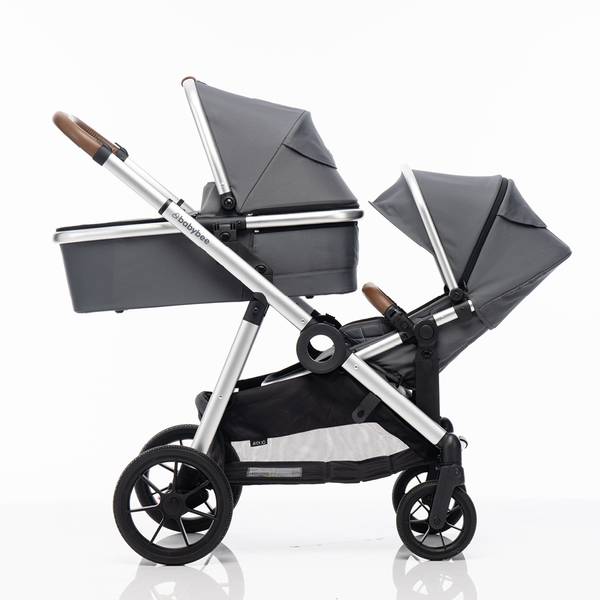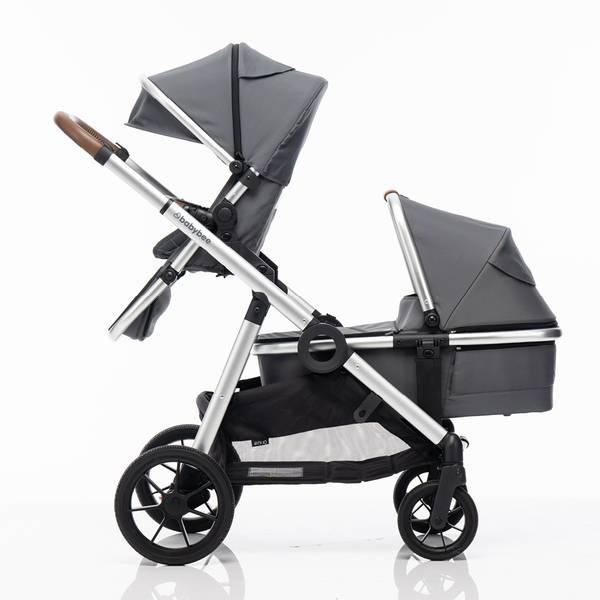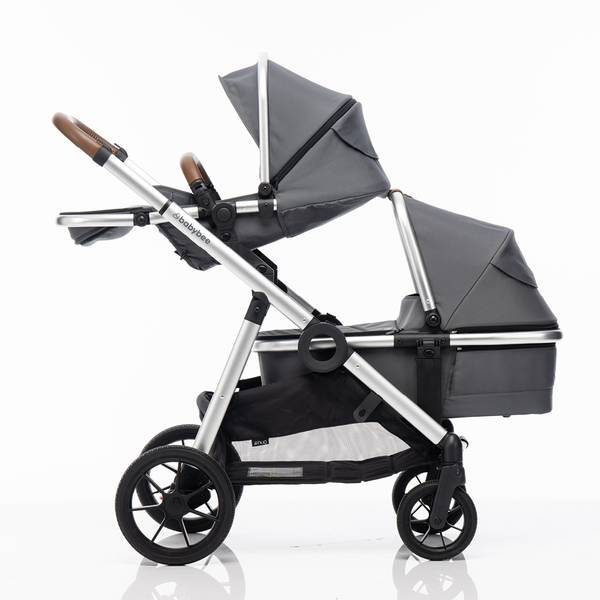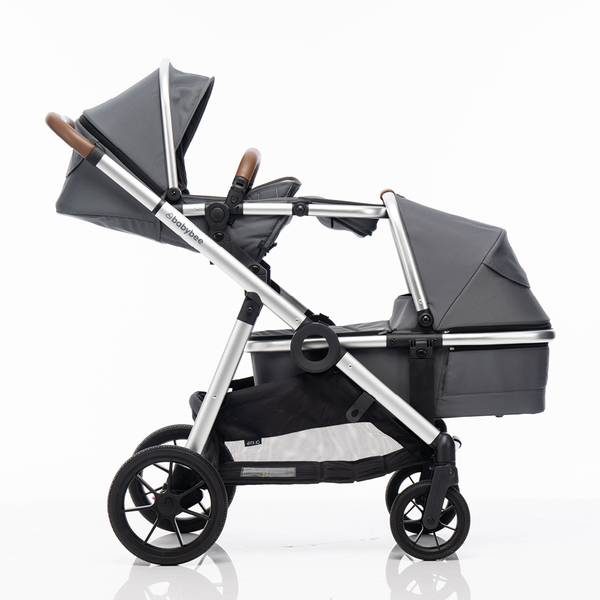 two seats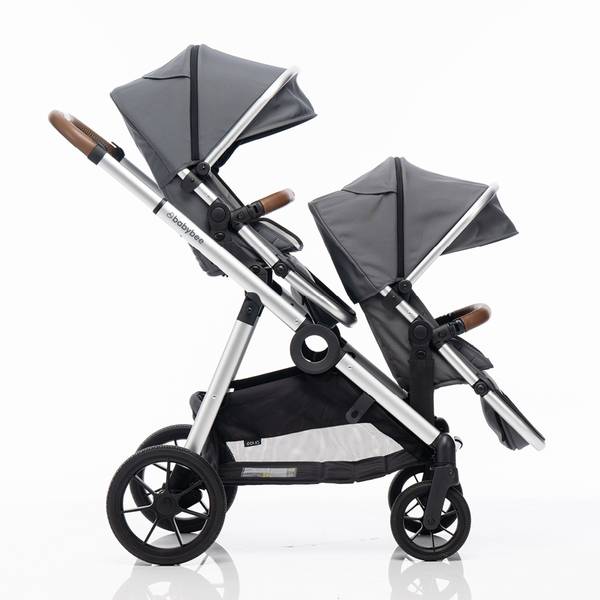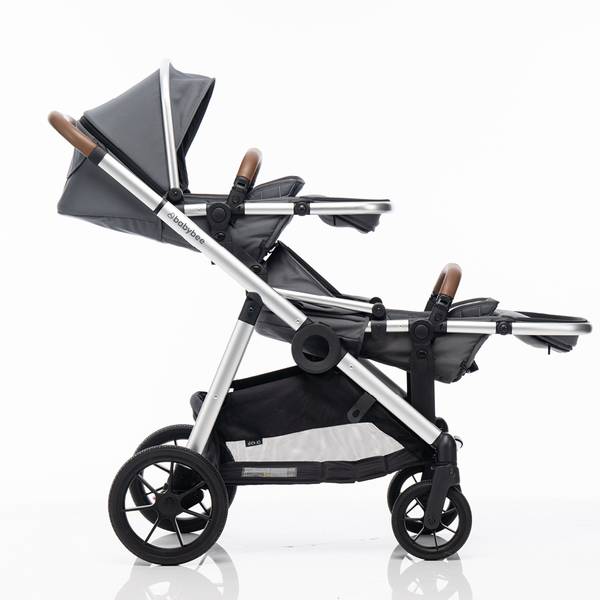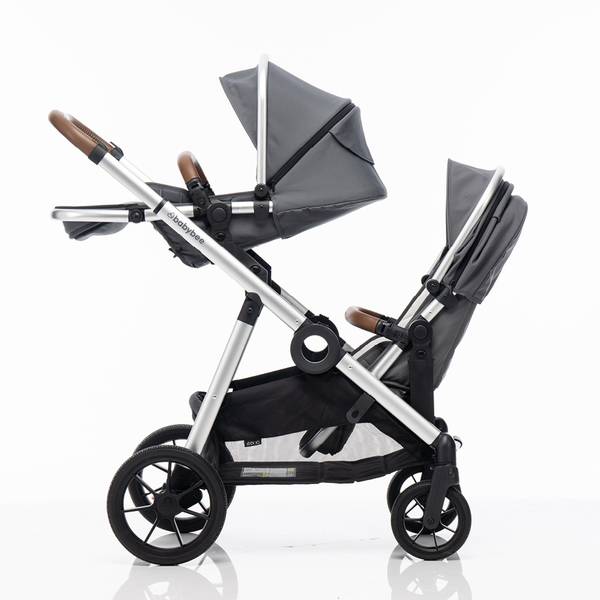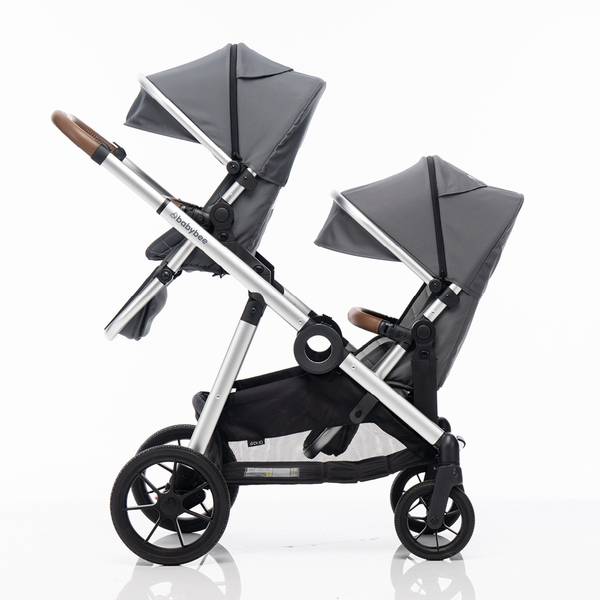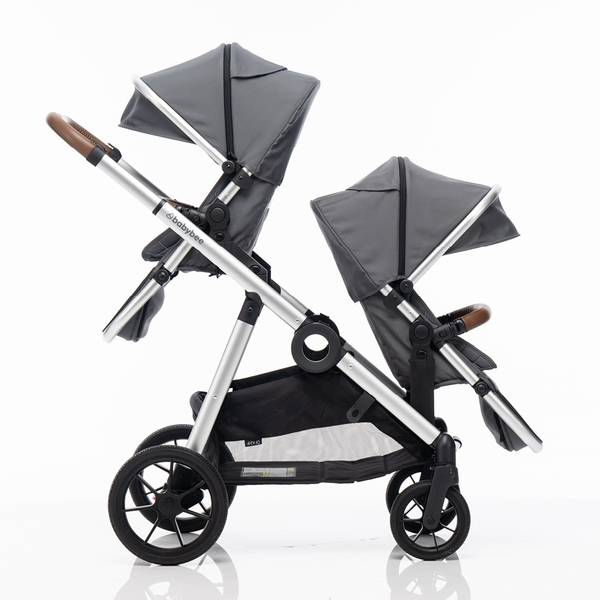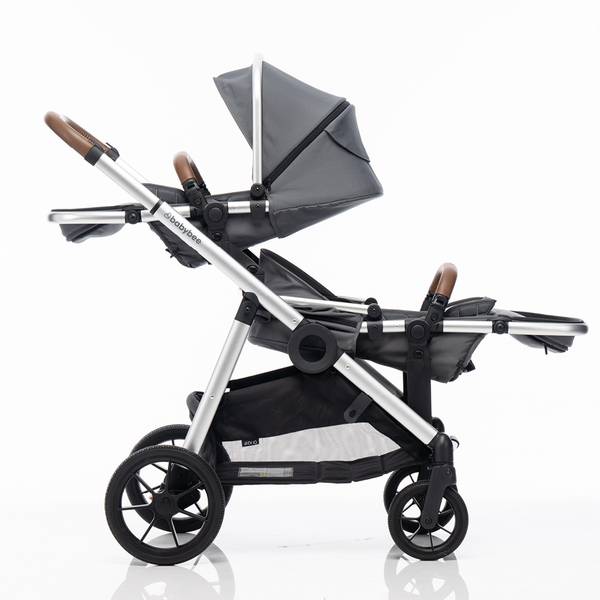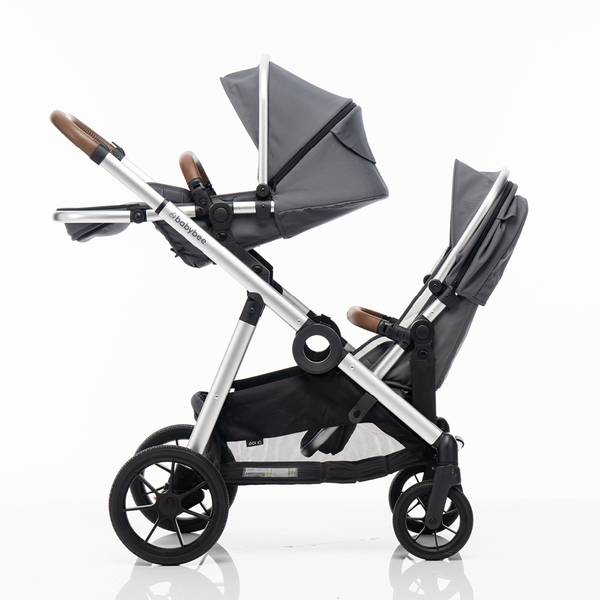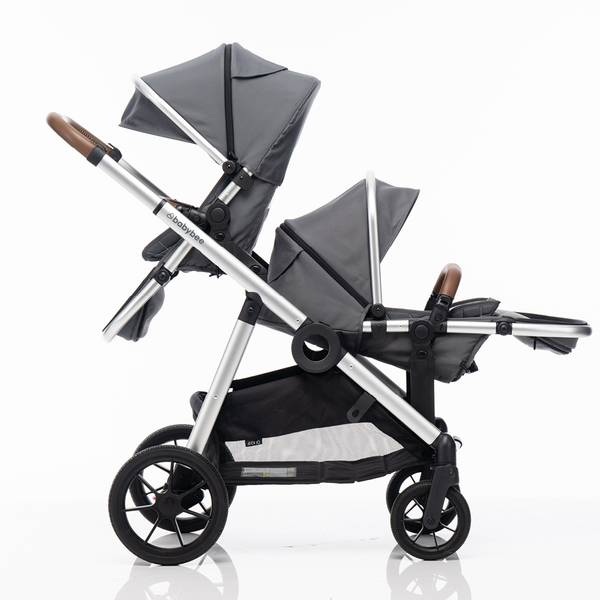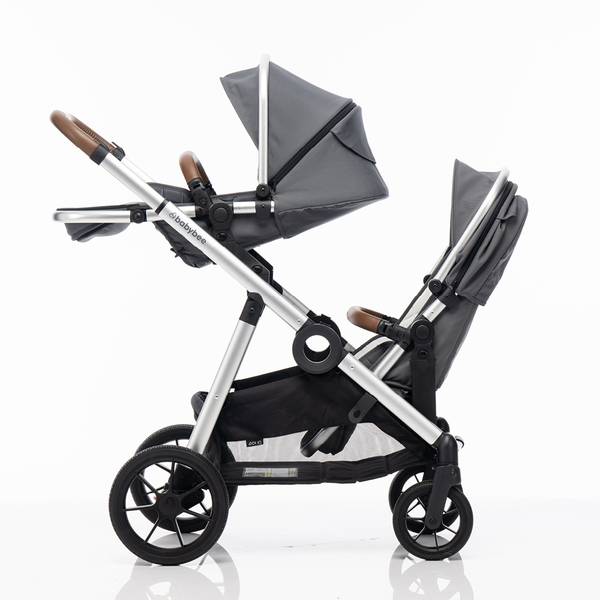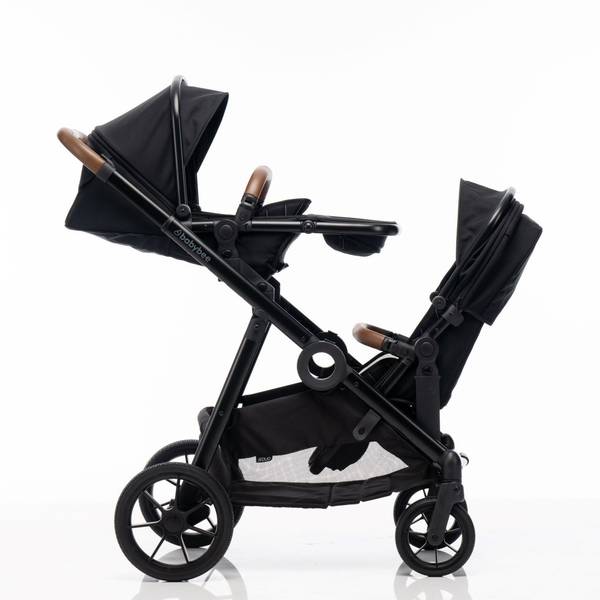 two bassinets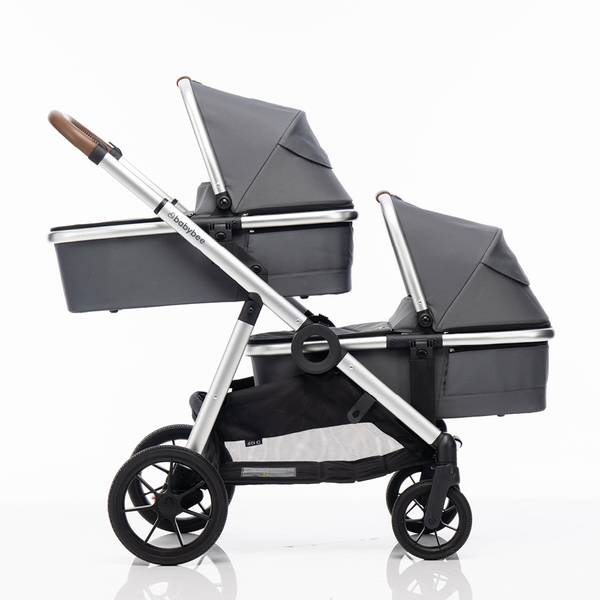 car capsules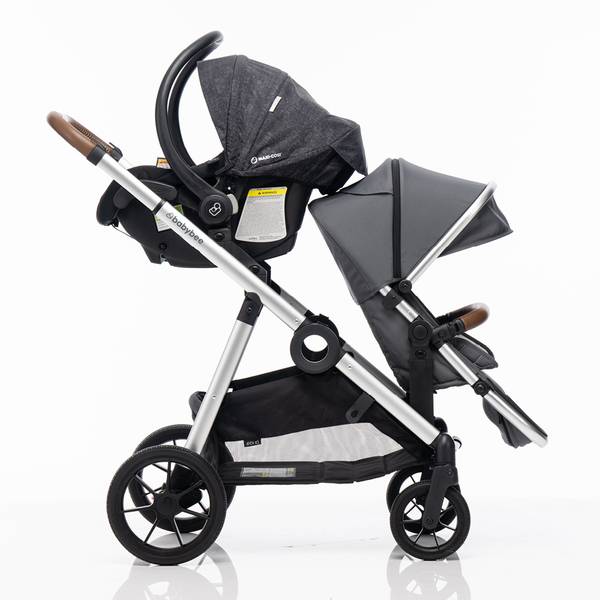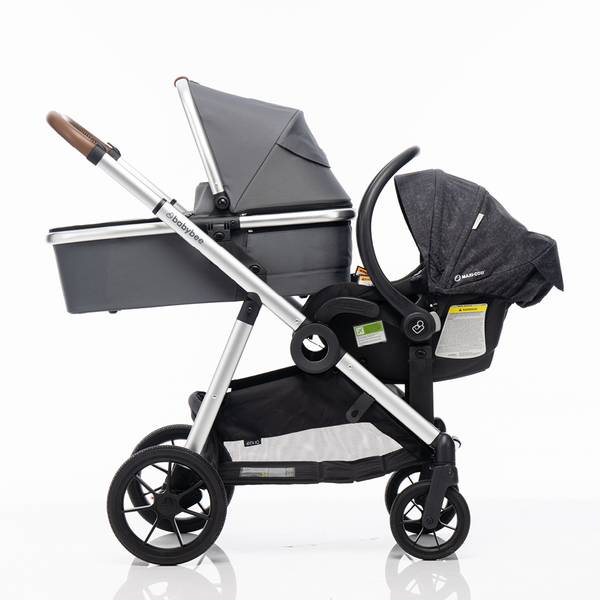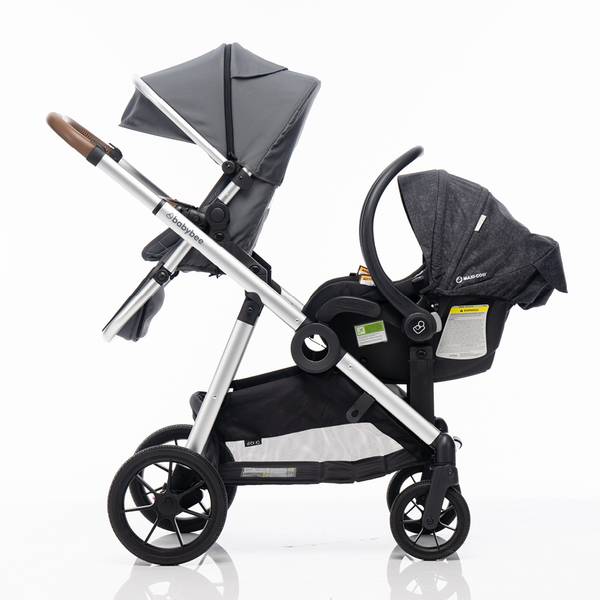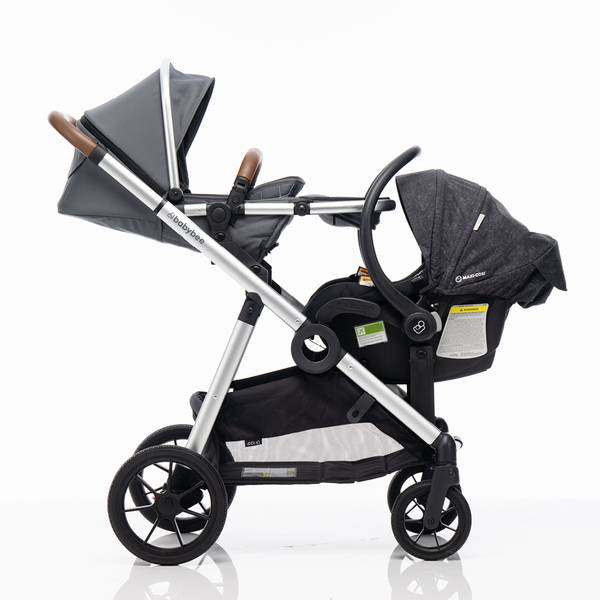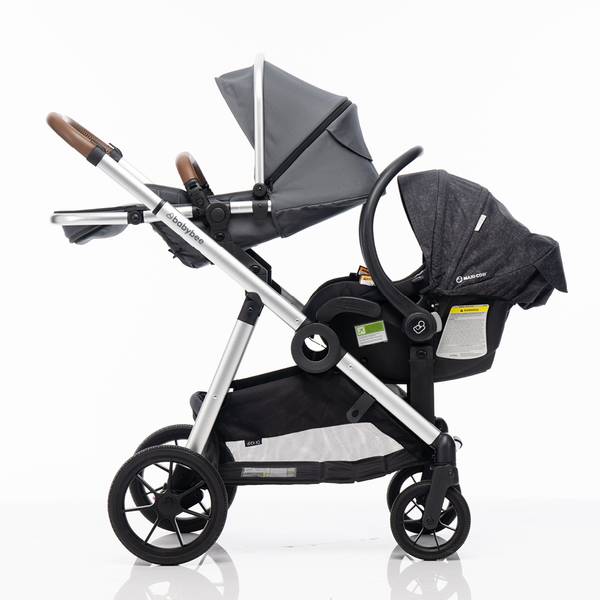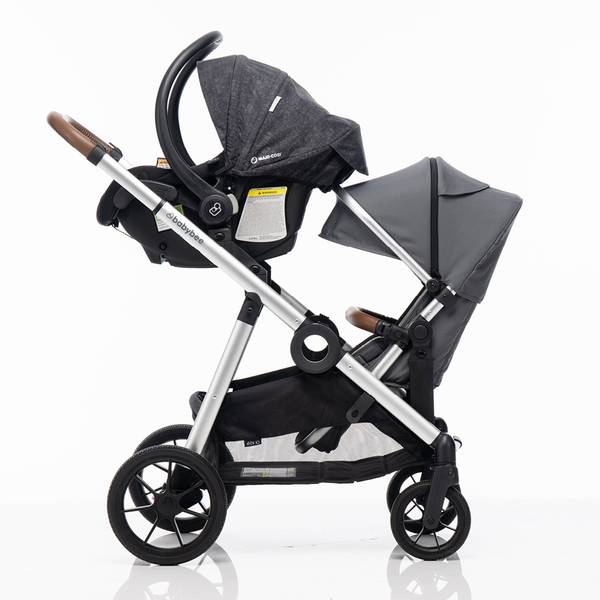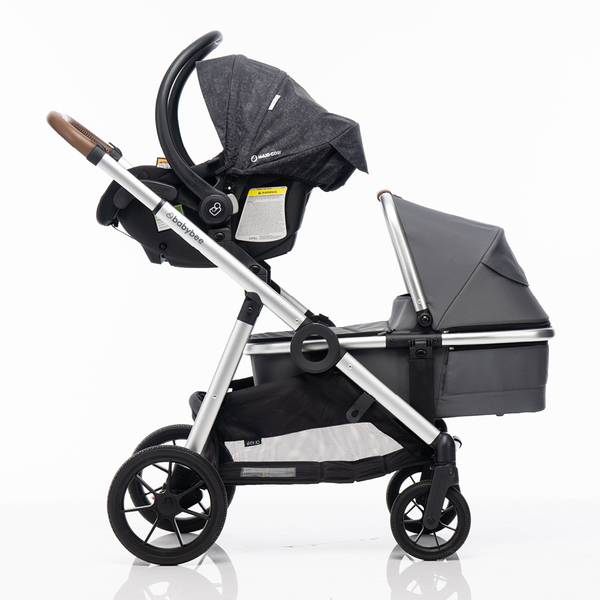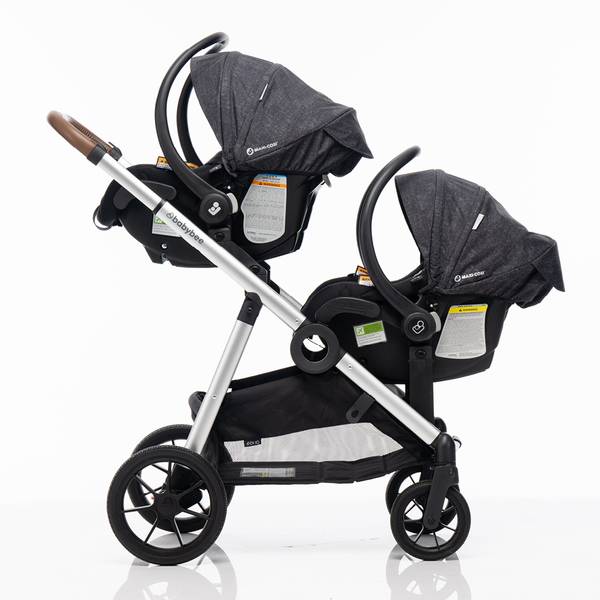 Videos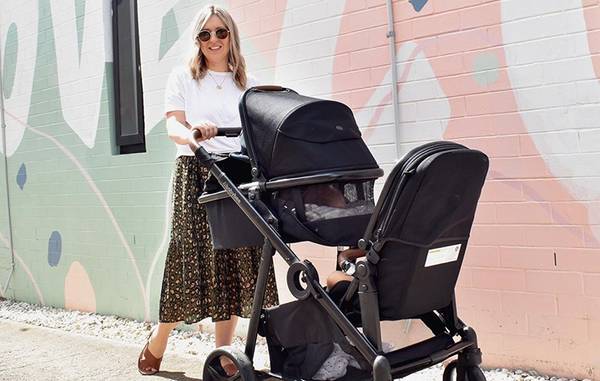 watch all configurations
duo3 virtual demonstrations
Wanna see how the DUO3 strolls? Watch a virtual demo now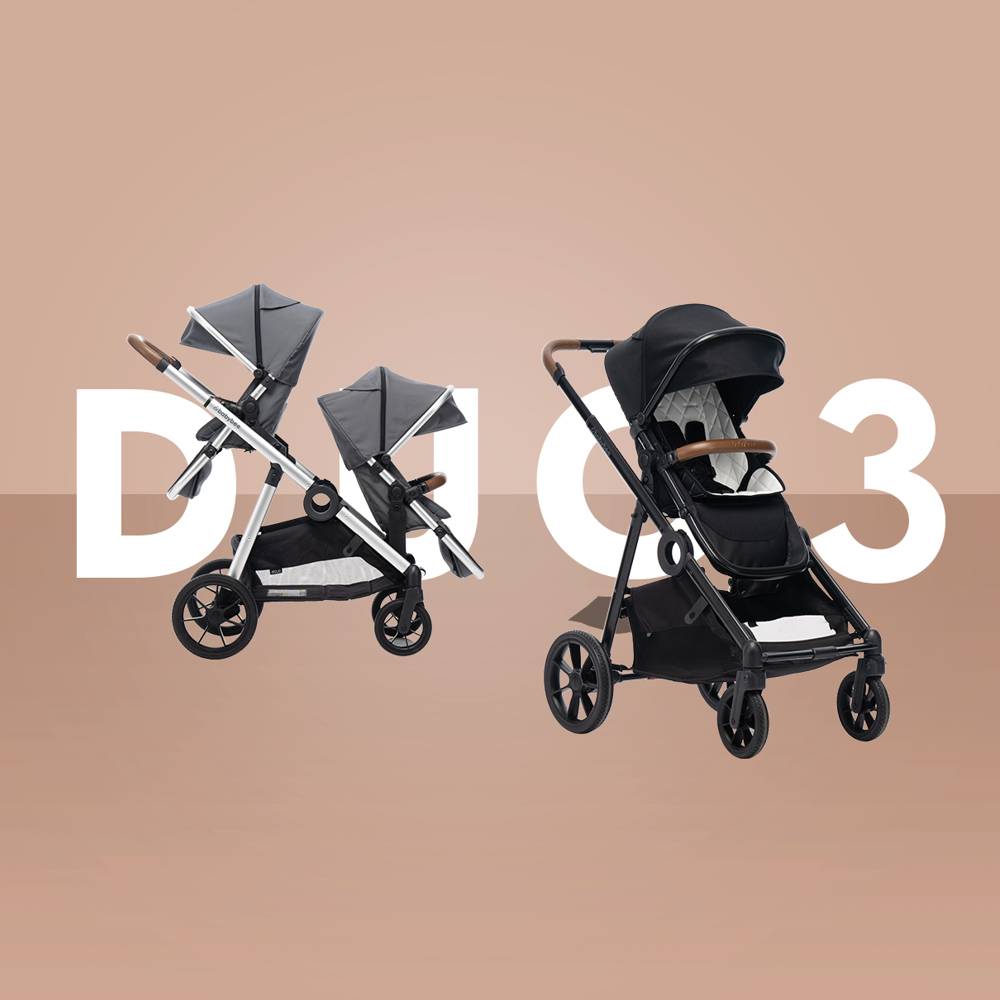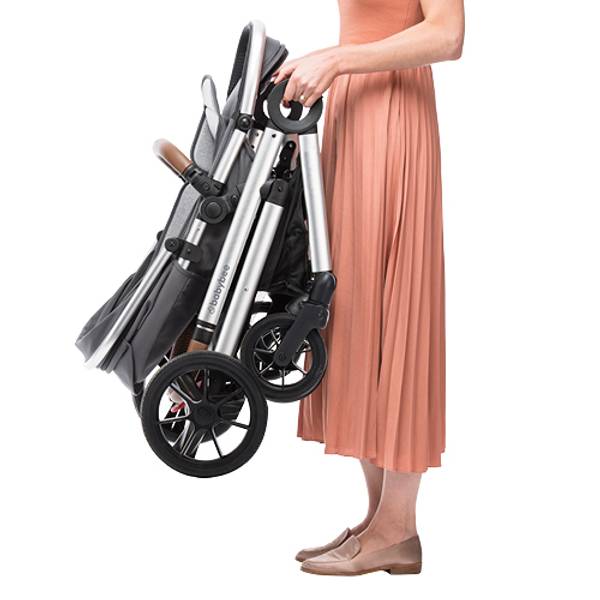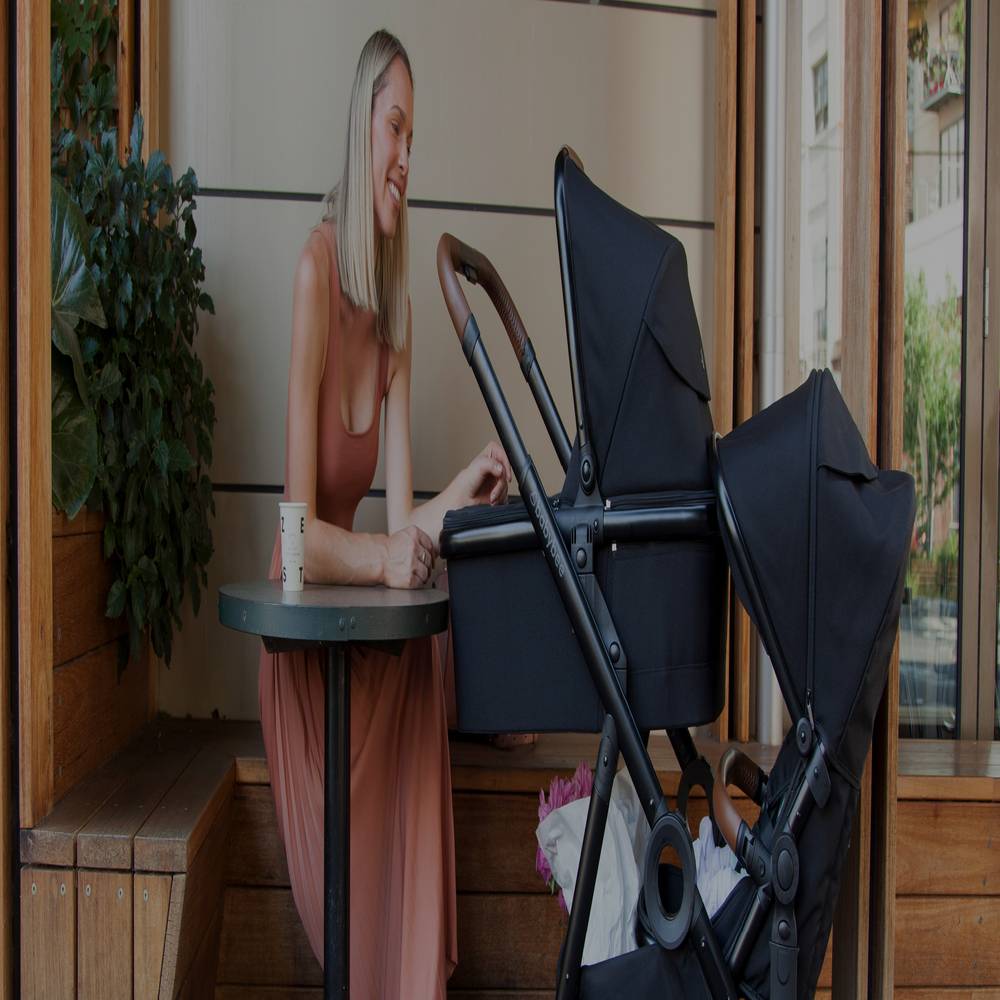 test drive a duo3 today.
Buy with confidence with free returns. Set your new DUO3 up and test-drive it at home. If it's not the perfect pram for you, simply box it up & send it back, no questions asked.
learn more
Australia's favourite award winning prams.
With thousands of 5-star reviews and multiple industry awards, our products are full of features designed to make parenting easy.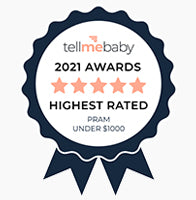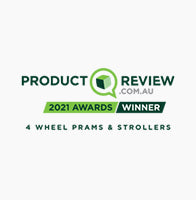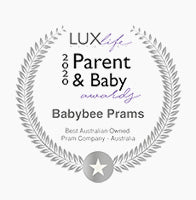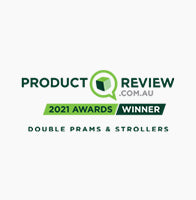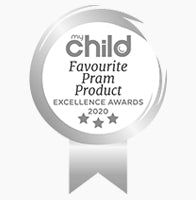 Australian Owned & Operated

9 month risk free returns

Local customer care team

3 year warranty

Multi-award winning

Essential accessories included
awarded australia's best double pram 2023


the perfect pram for growing families
Designed with growing families in mind, the DUO3 easily converts from single to double stroller in seconds.
unmatched value
$250 of free accessories in every box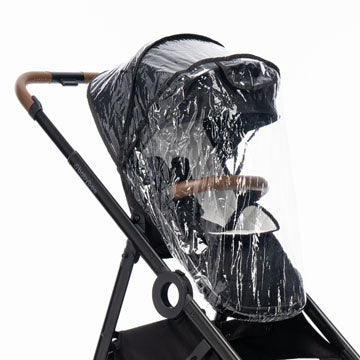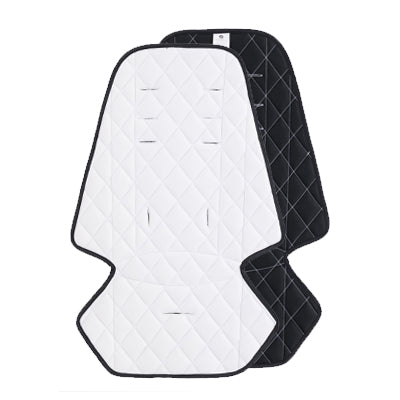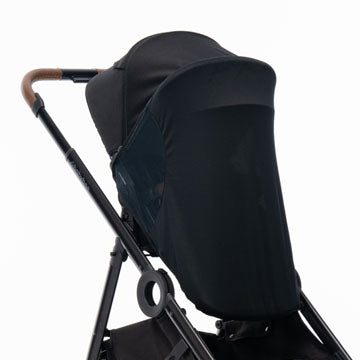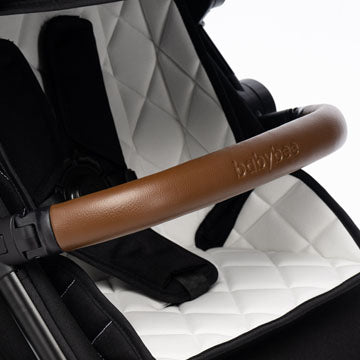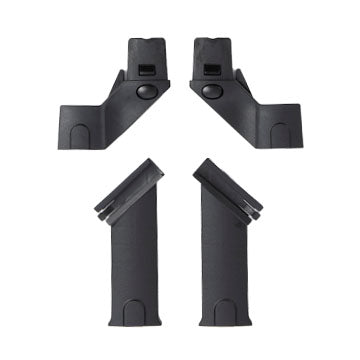 Unrivalled versatility.
Adapt to Every Need with 30+ configurations.
The DUO3 boasts an impressive array of over 30 true configurations, making it one of the most versatile double prams available. From bassinets to stroller seats and car capsules, it adapts effortlessly to suit your family's changing needs, even add a toddler board to accommodate three.
view all configurations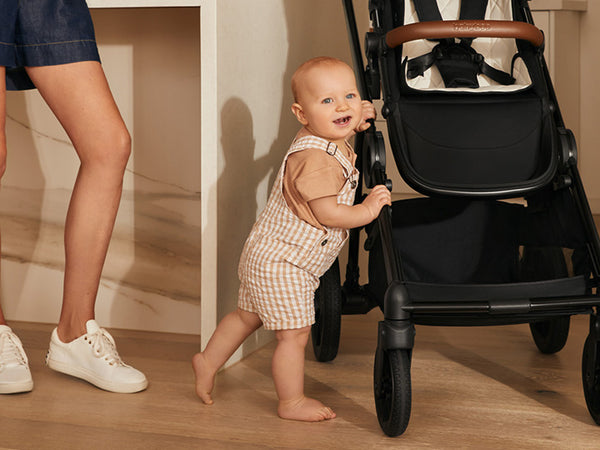 Top quality materials.
built to last.
Experience premium quality and comfort with a lightweight, sturdy aluminium frame, durable yet irresistibly soft fabrics, and all backed by a 3-year warranty for peace of mind.
One-step, one-second fold.
Quick, Convenient and Safer.
With a single swift motion, it's ready to go, and built-in carry handles make lifting easy and safe, particularly when lifting in and out of your car.
a dream to push.
Uncompromised Stability, Easy Handling.
Experience the best of both worlds with a pram that boasts a sturdy, yet lightweight aluminium frame ensuring safety at every turn without compromising on agility. Larger wheels tackle bumps and potholes with ease, while 4-wheel suspension ensures a smoother ride.
Proximity, Safety, Connection.
Keep your newborn closer.
As one of the only double strollers to allow the bassinet in the top position when in double mode, the DUO3 ensures you can always keep a close eye on your precious cargo, allowing you to foster a close bond with your newborn while ensuring their safety and your peace of mind.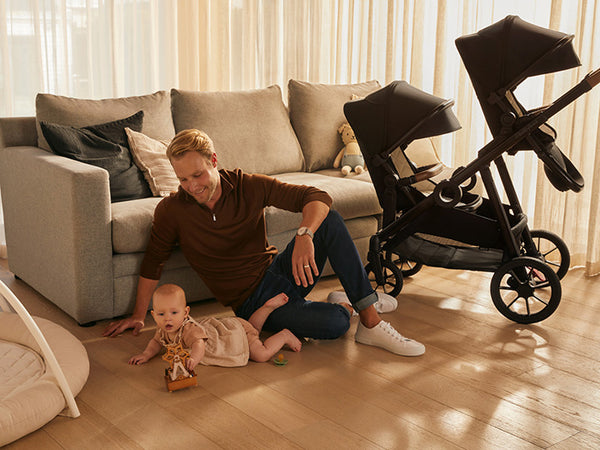 True Double Seating.
Genuine Comfort, No Compromises.
With two full-sized seats, our DUO3 ensures equal comfort for both your little ones, each capable of carrying up to 20kg without sacrificing space or comfort regardless of their position.
unparalleled storage.
Spacious, Hassle-Free Shopping.
Elevate your shopping game with the Babybee DUO3's ingenious basket design. Unlike other models, our bar-free system grants you seamless access, saving you the hassle of maneuvering bags around an intrusive metal bar. Plus, with a stable flat bottom, you can shop with confidence, knowing your bags won't tumble.
a pram that thinks for you
smarter design features
Meticulously crafted with a range of intelligent features designed specifically to simplify the lives of busy parents.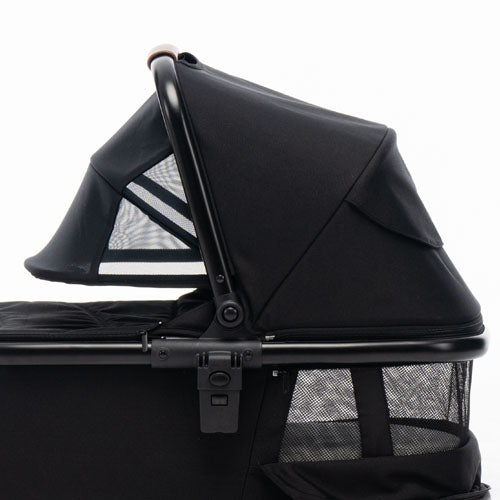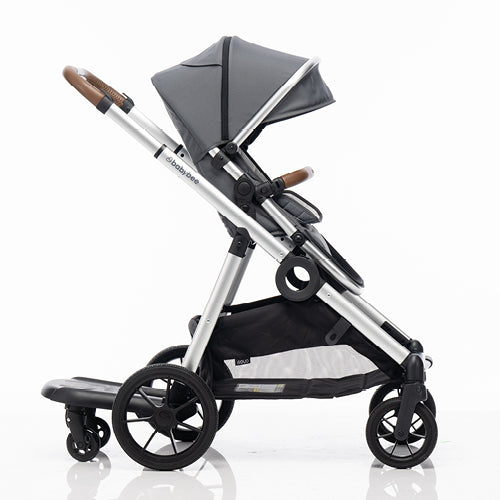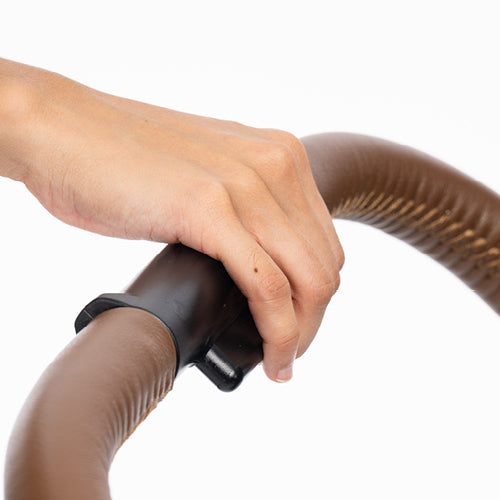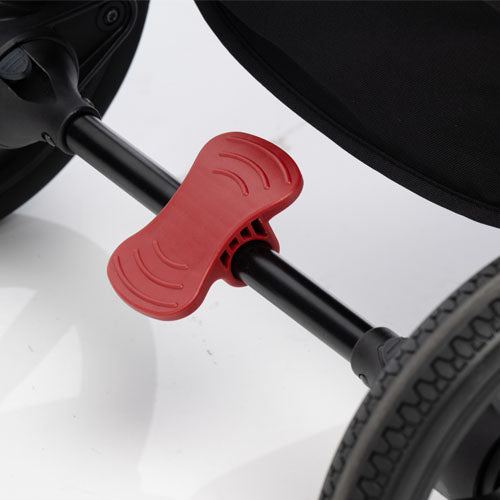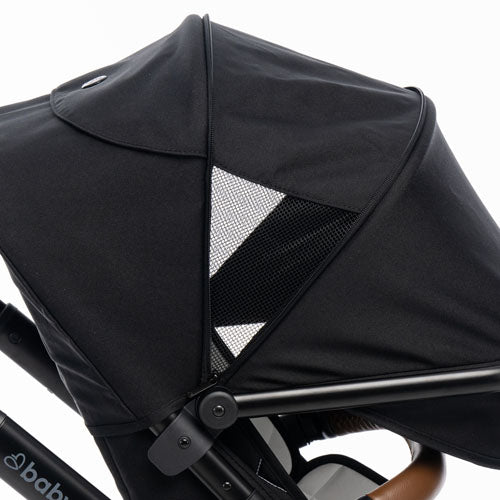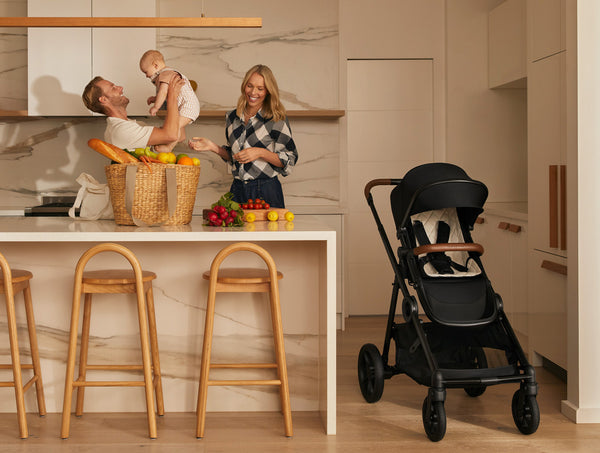 try at home with 9-month free returns
no risk. all reward.
Shop with confidence. Unbox and test-drive your new DUO3 at home. If it's not the perfect pram for you, simply return it, no questions asked.
Return policy
details & faqs
The DUO Capsule Adaptors are for use on all DUO models. Not compatible with any other pram models.
Maxi Cosi Citi*
Maxi Cosi Mico Plus
Maxi Cosi Mico 6
Maxi Cosi Mico AP**
Maxi Cosi Mico***
Maxi Cosi Mico 12 / Mico 12 LX****
Joie Gemm
Joie i-Gemm
Joie i-Gemm Signature
Cybex Cloud Q
Nuna Pipa Klik
Nuna KLIK Plus
Bugaboo Turtle by Nuna
Mother's Choice Baby Capsule
Britax B-Pod
Britax B-Pod Lite
*With adaptors purchased after 14/1/2022
** Manufactured in 2014 or later
*** Manufactured in 2013 or later
**** From manufacture date 18/04/2023
Learn more about Car Capsule compatibility here.
Purchase the DUO Car Capsule Adaptors here.