Giving back: Babybee Donates 40 Prams to St Kilda Mums Charity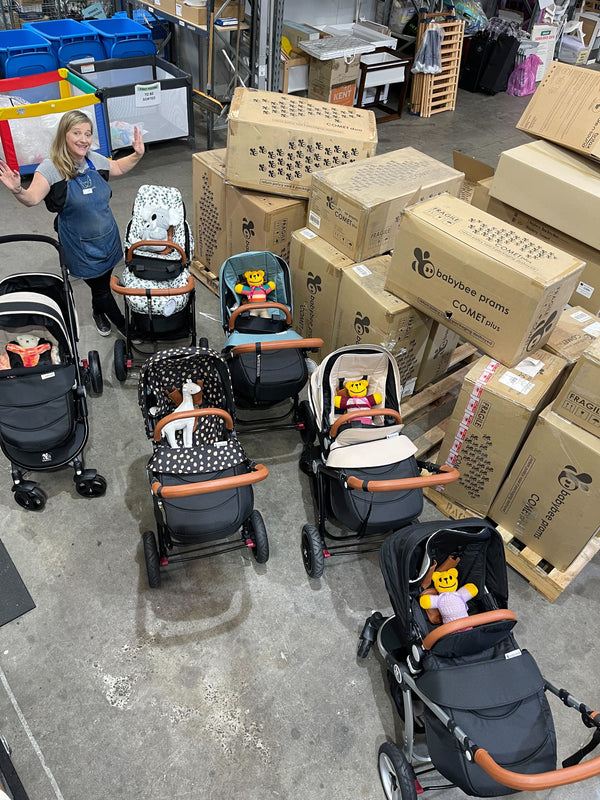 At Babybee, we're passionate about creating high-quality prams and new born essentials that makes life easier for new parents. But we also understand that not every family has access to the basic necessities they need to care for their children. That's why we're committed to giving back to our community in meaningful ways.
We're excited to share that we recently made a donation of 40 prams to St Kilda Mums, a not-for-profit organization that provides essential baby items to families in need across Victoria, Australia. As a company designed for parents and founded by parents, we know first hand the importance of ensuring that all families have access to the equipment they need to care for their children.
Through our partnership with St Kilda Mums, we're able to extend our impact beyond simply providing high-quality products. We're able to contribute to a broader effort to support families in need and make a tangible difference in the lives of those who need it most.
For many families, a pram is a critical piece of equipment that enables them to get out and about, access services and support, and provide their child with much-needed stimulation and fresh air. We're thrilled to know that our donation will make a positive impact in the lives of 40 families across Victoria.
We're committed to continuing our partnership with St Kilda Mums and other local charities and finding new ways to give back to our community. We believe that as an Australian-owned company we have a responsibility to contribute to the well-being of our community, and we're proud to be doing our part.
Thank you to St Kilda Mums for the incredible work you do, and for giving us the opportunity to support your efforts. And thank you to all of our customers who make it possible for us to give back in meaningful ways.
Together, we can make a difference in the lives of those who need it most.